Choosing a Financial Planner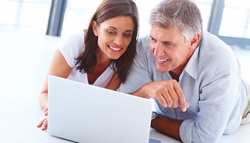 You may be considering help from a financial planner for a number of reasons, whether it's deciding to buy a new home, planning for retirement or your children's education, or simply not having the time or expertise to get your finances in order. Whatever your needs, getting financial advise from a financial planner can be a helpful step in securing your financial future.
Choosing a financial advisor may be one of the most important decisions you make for yourself and your loved ones. Financial planners can provide you and your family with guidance during your lifetime, or work with you to address specific concerns as needed.
A financial planner can play a central role in helping you meet your life goals and achieve financial wellbeing through smart investment advice and investment management. Therefore, take the time to select a financial planner who is competent and trustworthy, on whom you can depend for professional financial advice and financial services, and whose business style suits your needs.
To help you find an investment planner, Financial Planning Online has several financial planners around the country who are of a very high standard, and by simply completing a contact form we will introduce a Financial Planner to you in your area.
Contact a financial planner in your area